Twas the Night Before SJS Poem

Twas the night before SJS, when all through the industry
Not a pilot was stirring, not one was in misery.
The contracts were signed by the unions with care,
In hopes that a pension soon would be there.
The pilots were nestled all snug with their ZEDS,
While visions of hot stews stripped in their heads.
And the Captain in his jacket, and I in my cap,
Had just settled our brains for a long trans-con lap.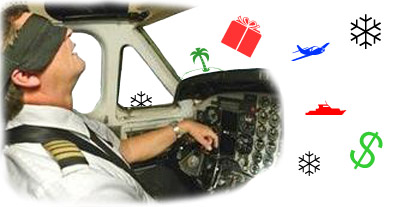 When out in the terminal there arose such a clatter,
I sprang from the crew room to see what was the matter.
Away to the jet bridge I flew like a Boeing,
Greeted the inbound, my curiosity growing.
The passengers deplaned and said their goodbyes,
Everything was normal except one surprise.
When, what to my wondering eyes should bestow,
But a "kid" dressed as a pilot, and a commuter CEO.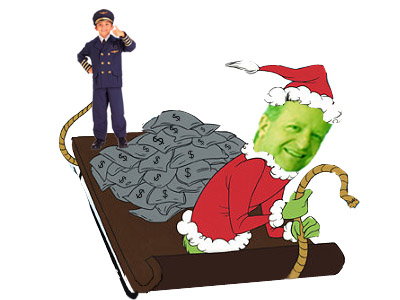 With a newly certified pilot, oblivious not keen,
I knew in a moment it must be Ornstein.
More rapid than sharks his coursers they came,
And he whistled, and shouted, and called them by name!
"Now Carty! now, Wolf! now, Ayer and Steenland!
On, Grinstein! on, Parker! on Buttrell and Tilton!
To the top of the courts, please do not stall!
Now slash away! Slash away! Slash away all!"

How? How? How can we? They asked.
Easy he said, it's a simple task.
Here by my side stands a pilot that flies,
And will do so cheaper than the other guys.
But why? They pondered, scratching their heads.
No one will approve, not even the Feds!
Laughing at the ignorant and calling them dumb,
Ornstein declared "It's Shiny Jet Syndrome!"
Place a backpack and an ipod under his tree,
And this pilot will fly that RJ for free!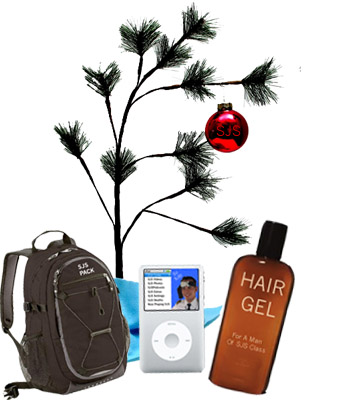 Bravo! The airline execs declared.
Now it is time to go on a tear!
In this race to the bottom, it's bankruptcy we go,
Cut pension and bennies, for the start of the show!
Slash those wages, it's the least we can do.
Cancel the stock and start anew!
Furlough our pilots, they're overpaid and they whine,
We have some with SJS, they're waiting in line!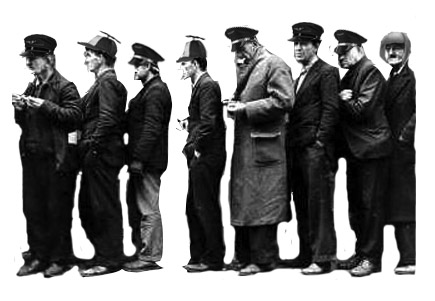 They'll work on the cheap, they're a real good deal,
To fly a shiny jet, they'll lie, cheat, and steal!
We don't have to pay them, there's nothing they need,
For they'll be a Shiny Jet Captain at age twenty-three!
We can get around contracts and outsource our flying.
We'll be much richer, with those RJs THEIR buying.
We'll treat our employees like the scum of the earth,
And pay them measly wages, we think they are worth.
"If you don't like it, then leave" we'll tell them today,
"You must hit the street, you make too much pay!"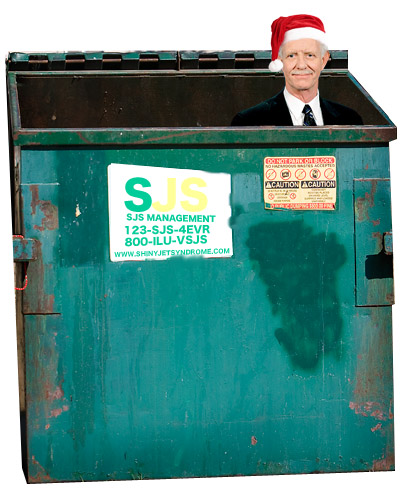 With our new hire pilots, spikey haired with SJS,
Watch out loyal customers, no doubt it, you're next!
We're charging for bags, on top of other fees.
What? A 'Peak Season' charge? Sounds reasonable to me!
We'll cut customer service and make you run to your cars,
If you stay any longer we'll break your guitars!
We'll only have stewardesses that are old and mean,
Flying on our airlines will be an ugly scene!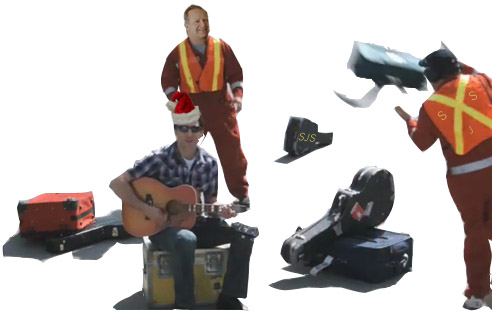 We hope you enjoyed the good days of flying's past,
We're not really sorry, it just couldn't last!
Now come fly with us, a new standard tonight,
And endure the days of Shiny Jet Syndrome Flight!
THE END